Tithing
When you tithe, you're trusting God with your finances.
Tithing is a biblical principle. God calls us to give the first 10% of our income back to Him. We've seen God provide abundantly in our church, and we know He will provide abundantly for you and your family when you put Him first in your finances. In fact, it's the one area in the Bible where God tells you to test Him.
"Bring the full tithe into the storehouse, that there may be food in my house. And thereby put me to the test, says the Lord of hosts, if I will not open the windows of heaven for you and pour down for you a blessing until there is no more need." Malachi 3:10 ESV
Three-Month Tithe Challenge
Tithe for three months, and see how God grows your faith, your heart, and your relationship with Him.
---
You can donate online in two ways: through our electronic donations partner Vanco Services or via Paypal.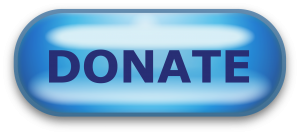 Click here to donate via Vanco Services – Victory's electronic donations processor.
To donate in US dollars via Paypal, use the button below: